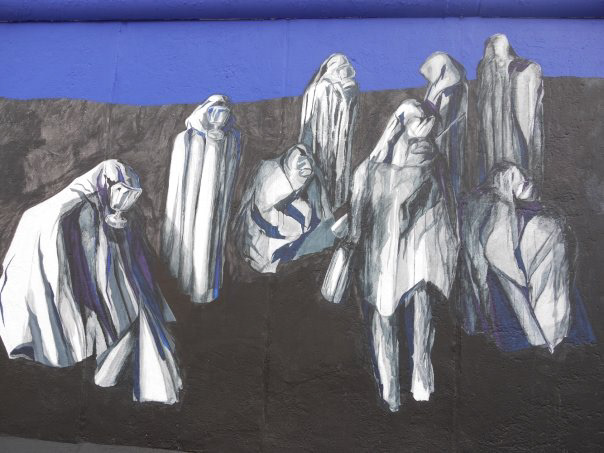 How it looks today (better tonight) 4th July 2018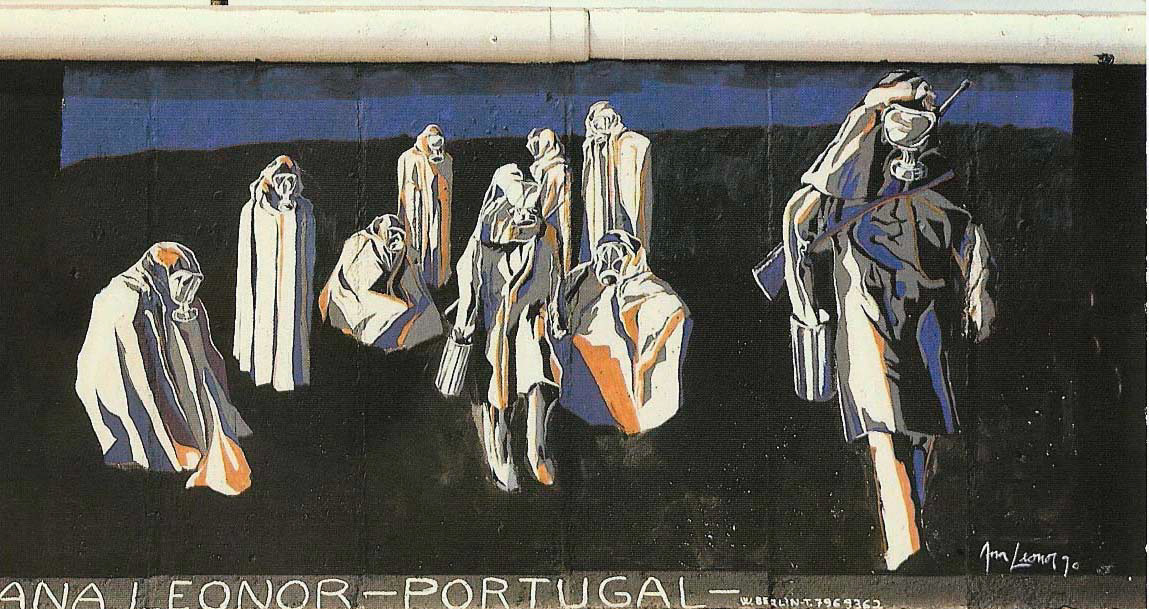 In 1990, after the fall of the Berlin Wall, (I was living in Berlin at the time) there was an action were the east part, the forbidden side of the wall was painted. The process was directed by the East Side Gallery and in the beginning it was thematic, it should be something around ecological unbalance or pollution. I made these painting which was about Chernobyl.  It was also about a vision of a future world with no sun, were people were always on war always under radioactive pollution. The painting I did then, was destroyed two years later.
In 2009 the city of Berlin invited the artists that had painted the wall in 1990, to renovate their works. 
This is a part of the renovation I did then.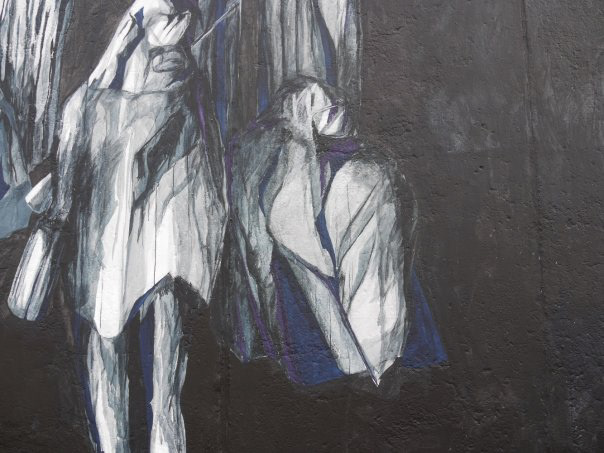 I restore the painting for the sole reason that I love Berlin and this is  my own personal declaration to the city. It really is a personal reason. I'm Happy and proud to have this painting there. I do not know if it still is visible or again destroyed.